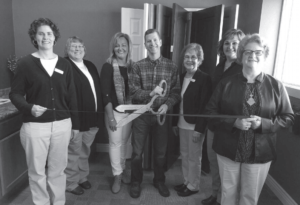 Successful Dyersville Design Center Grand Opening
Griffith Homebuilders opened it newest Design Center in Dyersville on March 4, 2017. Brad Lawrence welcomed the Dyersville Chamber of Commerce with a free lunch that was enjoyed by over 80 people. While there are three model homes available for viewing in Urbana, the Design Center allows people to customize their home and select options at a location closer to home.
The Design Center is open by appointment. Give Brad Lawrence a call at 563-590-3975 set a time to meet.